I love storytelling. I've written hundreds of poems and songs, performed in theater and at local festivals, and I've written numerous short stories and tales. I've also authored many books. My work has appeared in newspapers and in publications by the American Collegiate Poets and the National Library of Poetry.
My first published book, A Natural History of the Nipomo Mesa Region, enjoyed local success and garnered positive reviews. Fathers of Edenville is my first novel.
I've lived in many rural areas throughout the state before settling in the Santa Maria and Orcutt area of Santa Barbara County, California where I attended Allan Hancock College. Myself and my husband, Dan, raised two sons, Ira and Ian, and we enjoy spending time with our three grandchildren.
When I'm not at my desk writing, I'm gardening, visiting the local coffee hangout, or hiking the trails near my home.
Welcome to my world of words! It's a place where I feel at home, where I find answers to my questions, and solve important problems and issues for the day. Words are my anchor, my tool, and my art. I love storytelling. Most of all, I love sharing it with you!
Enjoy!
Corrine Ardoin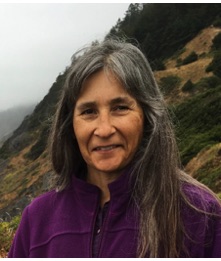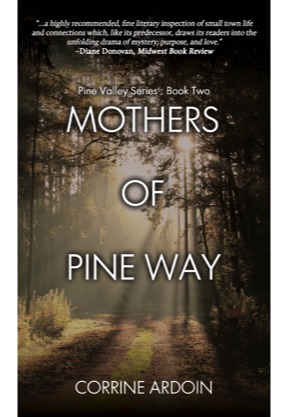 Mothers of Pine Way
Available for preorder from
Black Rose Writing



Introducing my newest book,
"Mothers of Pine Way"
Book Two in the Pine Valley series takes place in the years leading up to events described in Book One, Fathers of Edenville.
It is 1965 and Jim Hart's life is rapidly spiraling out of control. His patterns of drinking and self-destructive behavior build toward their tragic end. His mother, Candelaria Hart, is torn between fighting for her son and giving up on him. Her mother has died and she has begun to experience an amazing transformation. From worn-out farmworker to a leader in the Mexican-American civil rights era, Candelaria learns that her voice holds the key to unlocking her power.






I'm giving away 100 copies of Mothers of Pine Way (Pine Valley, #2) to Goodreads members in the U.S.
It will start at 12:00am PT on Tuesday, April 13 and finish at 11:59pm PT on Wednesday, May 12.